Okay folks, it's time to have a heart to heart on auto parts. Now, there are any number of places to get parts for your car here in Kentucky, but not all car parts are created equal. Just as you watch what you eat to stay healthy, you should watch what you put into your car to ensure that it functions as efficiently and efficiently as possible for years to come. Fortunately, when you choose to use Genuine OEM Parts available here at Hutch Chrysler Dodge Jeep Ram, you'll enjoy quality and peak performance from your Chrysler, Dodge, Jeep Brand, or Ram vehicle for years to come.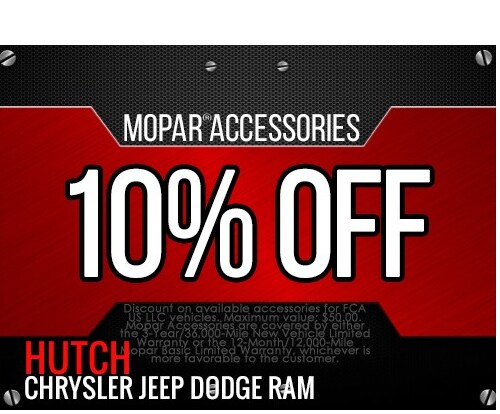 ​
What sets our Genuine OEM Parts apart from the rest here at Hutch Chrysler Dodge Jeep Ram? To put it simply: compatibility. Given that these parts are designed and engineered by the OEM, or Original Equipment Manufacturer for those who aren't technically inclined, they'll fit and work perfectly with your vehicle. By contrast, many aftermarket and budget parts are cheaply made and not specialized, designed to work for a broad range of vehicles, rather than a specific make and model. In the long term, these aftermarket parts can have a detrimental effect on the performance of your vehicle.
Of course, there are any number of reasons to choose Genuine OEM parts over their aftermarket opponents, and we'd love to help you learn more about what these quality components can doyou're your vehicle. So, feel free to browse our selection of Genuine OEM parts online, or stop in to our Paintsville, KY service center to explore your options in person today!